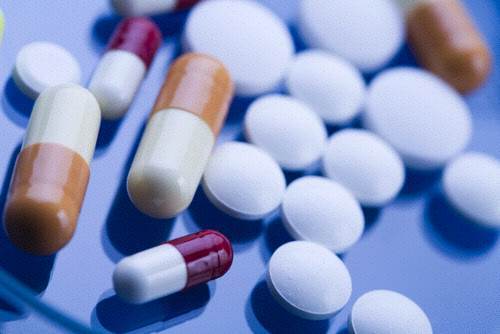 Donepezil Tablets IP 5 mg
Product Description
Each Film Coated Contains:
Donepezil HCl IP 5 mg
Donepezil is prescribed for:

The treatment of dementia like impairment of memory, abstract thinking; judgments, changes in personality, in the sufferers of Alzheimer disease.
This medication is a cholinesterase inhibitor. It's mechanism of working is by alleviating the amount of acetylcholine in mind, which helps in reducing the signs of dementia in sufferers of Alzheimer disease.

Do Not Use Donepezil if:

Any ingredient of this medicine or any other piperidine derivate harms you in any way.
If you have any of these please tell your doctor immediately:

Before using donepezil:

Certain medical conditions may interfere with donepezil. Inform your pharmacist or doctor, if any below given medical conditions is with you:

if you are breastfeeding, planning for a baby or are pregnant

if you are on any specific medication, herbal preparation or other medicines

if you are allergic to any of the food substance, medicine, preparations, etc.

If you have suffered from any heart related disease in past like irregular heart beat, fast heartbeat, slow heartbeat, etc. And also from bowel, liver, stomach, kidney, breathing problems like asthma, bronchitis, COPD, low thyroid, urinary blockage, muscle problems, etc.

If you have or have suffered with increased brain pressure, tumors, epilepsy, past of seizures, etc.

if you have trouble swallowing pills, Parkinson's disease, or metabolism problems.
Certain medications may interfere with donepezil. Contact your doctor if you are taking any of these:
Nonsteroidal anti-inflammatory drugs (NSAIDs) like ibuprofen or Aspirin as these increases the danger of stomach and bowel bleeding:

Cholinergic products like bethanechol, ketoconazole, cholinesterase inhibitors like galantamine, or quinidine because they may alleviate the danger of donepezil's adverse effects
Carbamazepine, phenobarbital, dexamethasone, phenytoin, orifampin as they may diminish donepezil's effectiveness
Anticholinergics like scopolamin as their mechanism may get diminished by donepezil
Safety information:

Donepezil results in drowsiness, fainting or dizziness. All these symptoms may worsen if combined with certain medications, alcohol, etc. So, donepezil's should be used with caution. Do not undertake risky tasks like driving, machine operation, etc. While on this medication.

Only prescribed dosage should be taken, one should not change the dosage or stop taking the medicine without consulting the doctor.

Alzheimer's disease is not cured by Donepezil. Over the time this disease gets worsen in the patients suffering with it.

Inform your doctor that you are on donepezil's before taking any medical, dental care, surgery or emergency care.

Donepezil may cause Neuroleptic Malignant Syndrome which is a hazardous syndrome. It's signs are stiff muscles, sweating, fever, confusion, irregular or fast heartbeat, abnormal thinking. Consult your doctor if you experience any of these symptoms.

Donepezil is needed to be kept away from the reach of children. It's effectivenand safety in children is not established yet.

If you are pregnant or breast-feeding then you must consult your doctor before taking it. Doctor will tell you about the possible advantages and disadvantages of this medication. Presence of this medicine in breast milk is unknown. Breastfeeding is prohibited while on donepezil. This cannot be used by women who are breastfeeding.