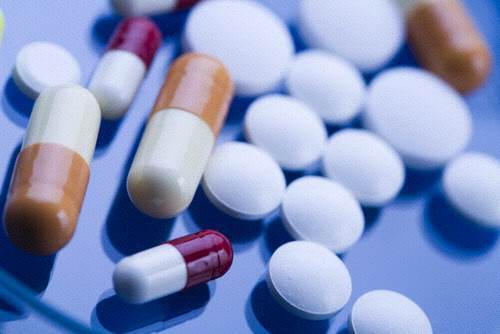 Loperamide Tablets
Product Description
Each Film Coated Tablet Contains:
Loperamide Hydrochloride USP 2 mg
Loperamide is used for:
Treating the symptoms and signs of diarrhea.

It is an antidiarrheal medicine which works by lowering down the movement of bowel components.

Do NOT use loperamide if:

any ingredient of Loperamide causes any sort of allergy to ypu

stomach pain happens to you even without diarrhea

you are suffering from bloddy stools, stomach bloating, constipation or dark/ tarry stools.
Quickly consult your doctor if any of these applies to you.

Before using loperamide:

In certain medical conditions Loperamide is refused to be taken. Tell your doctor if any of the below given medical conditions applies to you:

if you are breast-feeding, willing to become pregnant or are pregnant.

If you are on any nonprescription or prescription medicine, dietary supplement or herbal supplement

If you are allergic towards food, medicine or any other substance

If you are suffering from mucus in stool, bloody diarrhea, bowel disorders like blockage, inflammation, enlarged colon or diarrhea caused by bacterial infection, food poisoning or use of antibiotics

If you have any liver disorder or AIDS

If you are on any antibiotic
Certain medicines may react with Loperamide. Consult your doctor if you are taking any other medicine before you take Loperamide, especially below mentioned medicines:

Ritonavir or Quinidine as they may amplify the risk of side effects of loperamide's

Saquinavir as its effectiveness may get diminished by Loperamide
How to use loperamide:

Loperamide should be taken strictly as directed by your doctor. For dosing instruction check on the label of the medicine.

Take Loperamide orally before or after food

If you have diarrhea in-take extra fluids. Consult the doctor if you have any doubt or question

Drinking extra fluids is recommended while you have diarrhea. Check with your doctor if you have questions.

If any dose of loperamide is missed by you, then take it as you get to remember it. Take the medicine consistently as directed by your doctor.
Important safety information:

Drowsiness, tiredness or dizziness may be caused by Loperamide. These may get worsen if you take it with specific medicines or alcohol. This medicine should be taken cautiously. Performing unsafe tasks like driving, machine operation, etc. should be avoided until you get to know how this medication affects you.

More than prescribed dosage should not be taken or it should not be taken for more than 48 hours without consulting the doctor.

Contact your doctor, if you see no improvement in your diarrhea or if it becomes more complicated.

Also take the help of your doctor if swelling, stomach bloating, fever or blood in stools occurs.

Loperamide is taken for treating the signs of diarrhea, but it does not treat the conditions caused by it. If you have any questions about the probable causes of diarrhea then consult your doctor.

Caution should be taking while giving this medicine to Children as they may be affected more by its side effects. It may develop dehydration in them.

Loperamide is not recommended for the children below 6 years of age without the prescription of the doctor.

If you are breast-feeding or pregnant, contact your doctor. You should discuss the advantages and risks of Loperamide, while you are pregnant. It may be found in your breast milk. Breast-feeding is prohibited while taking Loperamide.