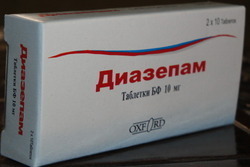 Fosinopril sódico 10/20mg
Product Description
Fosinopril is used to treat high blood pressure (hypertension). Reducing high blood pressure helps prevent strokes, heart attacks and kidney problems. It is also used to treat heart failure.
Fosinopril is an ACE inhibitor and works by relaxing blood vessels so blood can flow more easily.
In Spanish:

Fosinopril se usa para tratar la presión arterial alta (hipertensión). Reducir la presión arterial alta ayuda a prevenir derrames cerebrales, ataques cardíacos y problemas renales. También se utiliza para tratar la insuficiencia cardíaca.

Fosinopril es un inhibidor de la ECA que actúa relajando los vasos sanguíneos para que la sangre pueda fluir más fácilmente.