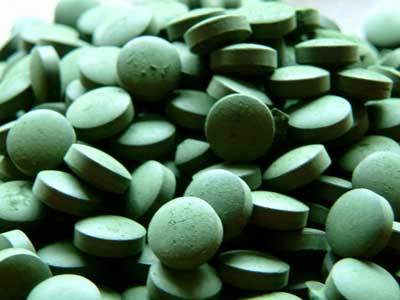 Chlorzoxazone 500 Mg
Product Description
Chlorzoxazone is prescribed for:

Treating uneasiness resulted by muscle spasms. Also it is prescribed in a combination with the respite, physical therapy, and with other measures.
Chlorzoxazone acts as a relaxant for muscles. Precisely the mechanism that how it works for the restlessness caused by muscle spasms is unknown.

Do NOT use chlorzoxazone if:

Any of the ingredients of chlorzoxazone doesn't suit you
You are on sodium oxybate

Before using chlorzoxazone:

Certain medical situations may interfere with chlorzoxazone. Consult your doctor/ pharmacist in case any of the below given medical conditions applies to you:

If you are breast-feeding, pregnant or planning to get pregnant

If you are on any herbal preparation, non-prescribed or prescribed medicine or any other dietary supplement

If you are allergic to food, medicines or other components

If you have any liver disorder or any blood disorder known as porphyria

if you have liver problems or a blood disease called porphyria
Certain medicines may also interfere with chlorzoxazone. Inform your doctor if you are taking any of the below given medicine:

Sodium oxybate (GHB) due to sedative consequence of chlorzoxazone may get increased

Above given is not the entire list by which the medicine may get interacted with. Consult your doctor about the medicines with which the chlorzoxazone may get interacted with. Check with you doctor or stop or change the dose if it interfere with this.

Important safety information:

Chlorzoxazone may cause drowsiness, dizziness, or light-headedness. All the consequences may worsen if the medicine is taken with alcohol or other specific medicines. In-take chlorzoxazone with utmost caution. Driving and other risky tasks are prohibited until it is not known that how do you react towards the medicine.

Use of alcohol is strictly prohibited while you are using chlorxazone.

Consult doctor before in-talking any medication that may possibly cause drowsiness like aids, sleep, muscle relaxers, etc., while you are on chlorxazone; it may intensify their effect. Consult your pharmacist if you don't know which medications may possibly cause drowsiness.

Discoloration of urine from orange to purple-red may happen, while on chlorzoxazone. It is usual and is not a matter for concern.

Many a time fatal and serious liver disorders are reported in patients, who are on chlorzoxazone. Consult your healthcare provider if you feel any signs of liver disorder like abnormal nausea, loss of appetite, vomiting, stomach pain, tiredness, pale stools, dark urine, yellowing of eyes & skin.

In-take chlorzoxazone cautiously for the elderly people; they can be additionally sensitive to its consequences.

Chlorzoxazone is needed to be used with intense caution in kids; effectiveness and security in children are not confirmed.

Breast-feeding and pregnancy: if you get pregnant, then consult your doctor. You should converse the risks and advantages of taking chlorzoxazone when you are pregnant. If you are breast-feeding and in-taking chlorzoxazone, then consult your doctor. Discussion should be done with the doctor against any probable risk to your kid.
Possible side effects of chlorzoxazone:

Every medicine can have side effects, but some people have minor or no side effects. Consult with your doctor if any of the below given general side effects exist or trouble you:drowsiness; dizziness; common body uneasiness; nausea; nervousness; over-stimulation; light-headedness.

Immediately take medical help if any of the below given side effects happen:

Brutal allergic reactions (hives; rash; itching; tightness in the chest; difficulty breathing; swelling of the face, mouth, tongue or lips; abnormal hoarseness); coffee ground-like vomit; tarry stools; black, bloody or fever; signs of liver troubles (e.g. unusual nausea, pale stools; loss of appetite; stomach pain; vomiting, dark urine; tiredness; yellowing of the eyes or skin); weight loss.

Apart from this, several other side effects may also occur. Consult your doctor before you start taking this medicine.